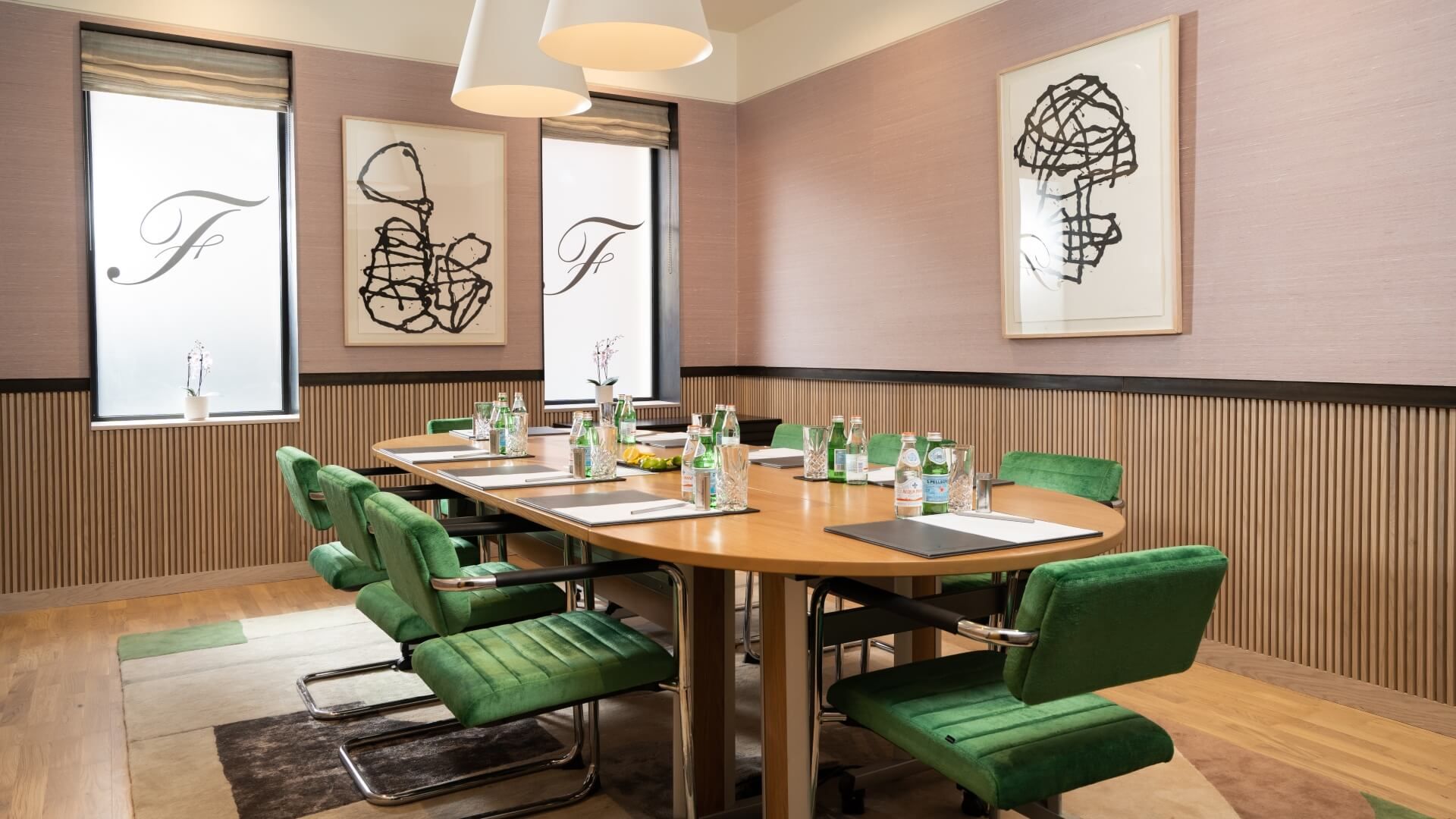 Here, right beside the bar and behind reception, is our bright and light new meeting room, BT2.
BT2 has natural daylight, touch-panel room controls, air-conditioning, mood lighting, complimentary Wifi, and an in-build plasma screen for presentations.
Perfect for board meetings, presentations, focus groups, interviews or just about anything you need. We offer space for up to 10 guests in BT2.
Now, when exactly do you need it?
Sign up to our mailing list
Sign up to our mailing list and be the first to hear about special offers, new dining experiences and exclusive promotions from The Fitzwilliam Hotel.